After School & Summer EnRICHment Program
This Program Has Been Suspended for the 2020 School Year.
Woodfords' Summer EnRICHment Program provides individualized programming for children grades K-5 diagnosed with Autism Spectrum Disorder. The program is designed to meet the unique needs of each child. Children are assigned a 1:1 Behavioral Health Professional (BHP) and a Board Certified Behavior Analyst (BCBA).
The BHP works with the child in individual and/or group settings on specific goals to increase their skills in behavior management, communication, independent living, self-care, self-help and socialization. Community outings, field trips, homework help and parent training are part of the programming. Parents can observe and are requested to participate in programming two hours a month so that they may carry over these skills to the home environment. Goals are based on methods of Applied Behavior Analysis (ABA).
Eligibility
Children entering grades K-5 who have a diagnosis of autism and qualify for MaineCare or MaineCare Katie Beckett Section 28 Services, or who have commercial insurance coverage. Private pay options are also available.
Woodfords' clinical team can help determine eligibility. Final confirmation of eligibility is made by KEPRO.
Schedule & Activities
The after school program runs Monday to Friday, 3:00 to 6:00 p.m. Transportation is provided from RSU 21 schools and can be arranged through Woodfords from surrounding communities. Families can determine a schedule that best meets their needs.
The summer program runs for six weeks in July and August. Check back soon for 2020 dates and times.
Referrals
Referrals must be received by May 31.
Karen Dehetre
Director of Intake & Utilization Management
(207) 878-9663, x 4170
FMI Contact
Nick Potts, MS, BCBA
Director of Rehabilitative & Community Support and School Based Services
(207) 878-9663, x 4176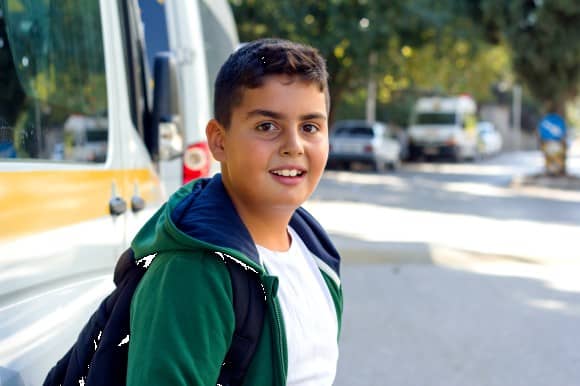 Woodfords has supported people with special needs and their families since 1967 and is a leader in the provision of clinical, education, family support and training programs in Maine communities.

The Summer EnRICHment Program is named in honor of founder Alan Rich, who passed away in 2019.